Good morning- what a difference a week makes- this time last week it was sweltering here since then it's at least 10 degrees cooler and often wet and windy- that's British summertime for you!
It's been quite a quiet week here, I did get to the dentist on Monday, broke a tooth during lockdown and no treatment to be had then, fortunately for me I wasn't in pain and it's all fixed now, thankfully. I feel really sorry for people who were/are in pain because it was only possible to get any treatment if it was a real emergency- apparently being in agony was not necessarily considered an emergency!
Anyway, enough waffling and onto today's card.
This week's challenge at
Crafty Catz
is sponsored by the wonderful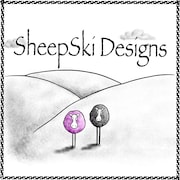 It's Nick's turn to host , her chosen theme for the DT is 'Time To Relax'
I used a gorgeous sponsor image to make my card,
Morpheus
, he's just the sweetest baby dragon
nestling inside a flower.
I have some design paper (Polkadoodles) that I thought went perfectly with the flower on the image, so I coloured my image to match the colours on the paper (very rarely do this- usually spend ages trying to find papers that match my colours!) then fussy cut the image, shaped it and used foam & Pinflair glue to add a little dimension.
The top layer is embossed, I diecut a circular aperture and placed the image underneath., adding the diecut sentiment and a few sequins.
I photographed the card outside- the dark patch on the right hand side is a shadow, not an inky print!
I hope you have time to join us this week-the theme is optional, just use it if you want to.
If you're looking for more inspiration then just hop on over to
Crafty Catz
to see what my lovely teamies have created.
Thanks for visiting and have a lovely day
Chris
x
Challenge entries: