Good morning and happy 1st July- this year is just zipping by! It'll be Christmas before we know it !!!!
Our new challenge at Crafty Catz begins today, Ginny is hosting,
our fabulous sponsor is Sheepski Designs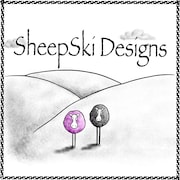 Challenge blog
https://sheepski-designs-challenges.blogspot.com/
Prize 3 images from the shop
and the optional twist for this week is 'Say it with Flowers'- you can use the twist- or not,
anything goes at Crafty Catz
I made a CAS card using this cute little elephant- available HERE. I've coloured with Copic markers, masked off the image and stamped some tiny flowers (Lavinia) around him, finished with a stamped sentiment.
I haven't got much done this week- too busy watching the tennis! I'm not a big sports fan, but I do love Wimbledon fortnight!
Thanks for visiting
Chris
x
Challenges: